Welcome to the Sumter County Farmers Market!
Established and chartered in 1937 by local Farmers to sell vegetables and cattle. Located in the heart of Florida ...
We're the oldest and largest flea market in Florida and we are listed under the Top Ten Tourist Attractions in the State.

The Market covers over 40 acres; we charge no admission fee and parking on our grounds is free. Initially, farm families use to sell/trade "junk" items that they no longer needed. In the early 1950s the market expanded to include new merchandise and the "junk" items were now considered to be antiques and collectibles. Many of the founders of the Market still sell fresh produce grown on local family farms in the expansive new vegetable building. So make sure to visit!




The Flea market covers approximately 40 acres with about 2,000 vendors with crafts, antiques, jewlery, clothing, leather goods, tools, birds, and oh yes ... we still have "junk" too. We now have an antique mall with over 60 inside stalls. Including a beer garden with two more concessions inside.

WE ACCEPT EBT CARDS --------------------------------- RV'S AND TOUR BUSES WELCOME

Cattle Market Information
We receive cattle starting Monday evening from 4 p.m. to 9 p.m. and again on Tuesday starting at 7 a.m. All grown animals need to be in line by 11:30 a.m. as we sell those animals first.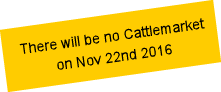 Auction starts at 12 pm every Tuesday unless otherwise posted!
Please read all cattle market information here.
Current Cattle Market Reports

Farmers Market Restaurant
Country Style Buffet, Breakfast, Lunch and Dinner. You have to come and try our Southern Home Cooking!
Hours:
Monday - Thursday 6 AM - 8 PM
Friday & Saturday 6 AM - 9 PM
Sunday 7 AM - 2 PM
352 - 569 - 1220