Contact us ...
Our Mailing Address is:

Sumter County Farmers Market, Inc.
P.O. Box 62
Webster, FL 33597

Phone: 352-793-2021 or 352-793-3551
Fax: 352-793-9474

Use the Form below to send us a message: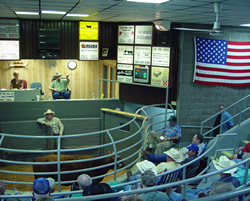 We receive cattle starting Monday evening from 4 p.m. to 9 p.m. and again on Tuesday starting at 7 a.m. . All grown animals need to be in line by 11:30 a.m. as we sell those animals first.